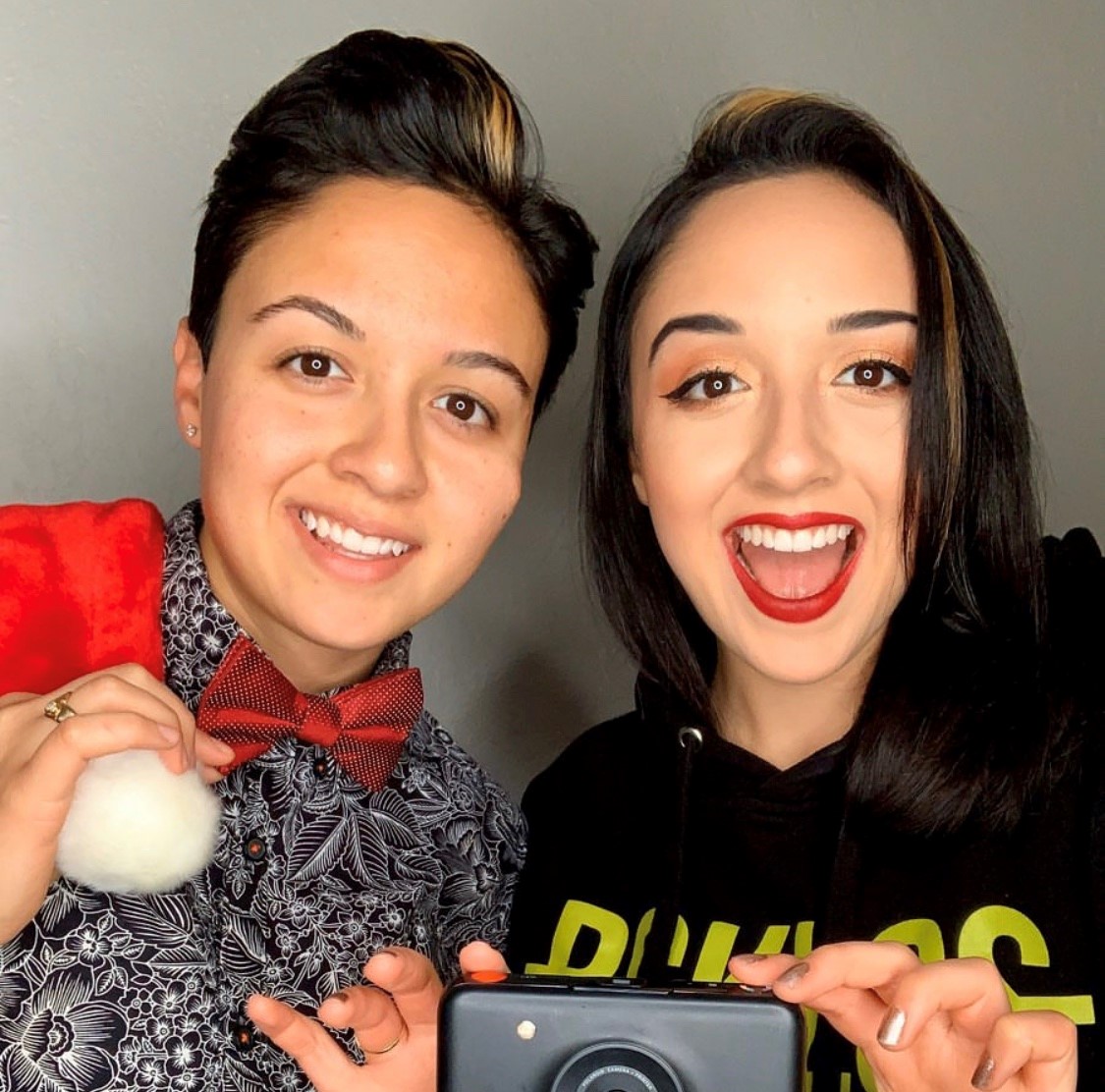 Today we are with the Sutto twins, Jen and Steph Sutto. 
Jen and Steph grew up in a small town in California and one day, it hit them that they could do anything!  So, they left their small town and started taking over their world.  They made their name as the Glitter Twins who made a Glitter Gel marketed to the electric dance scene.  They have an amazing story and connection we each other that we are thrilled to explore with them.
Now they are influencers on Tik Tok.  Both having their own channels with their own focuses which we highly recommend you checking them out. 
They are social media savants who also consult with entrepreneurs on social media strategies.  You have to check out their new Tik Tok video series called Tik Talks about how to use the platform. Especially if you are trying to figure it out like we are.   
In other words, they stay busy and keep knocking down doors to pursue their dreams.
How to Find them:
Tik Tok:

@jennifersutto
@stephaniesutto

You Tube
Instagram

@stephsutto
@jennifersutto
"Disappointing people is actually a great feeling because now they don't have super high expectations for you and now YOU HAVE THE FREEDOM TO ACTUALLY DO WHAT YOU WANT" - Steph Sutto
Topics we discuss:
Their epiphany they could do anything

Hitting Rock Bottom
Just quitting their Jobs

Their Twin Connection

Their separate journeys

Steph Dropping out of college
Jen graduating

How they balance each other

Impact of other's thoughts
Hitting Rock bottom

Really comes out at the end

How Glitter Twins started
Parental Support
Building a Video platform

Personal experience
The growth

Communicating with each other
Their evolution to Tik Tok
Steph Coming Out
Credits:
Lead editor + Producer: Ruf Holmes
Music:
Main Theme: "Eaze Does It" by Shye Eaze and DJ Rufbeats, a More In Common Podcast Exclusive.
Guest theme:  "Miss You Gal" by DJ Rufbeats created as a More In Common Podcast Exclusive.