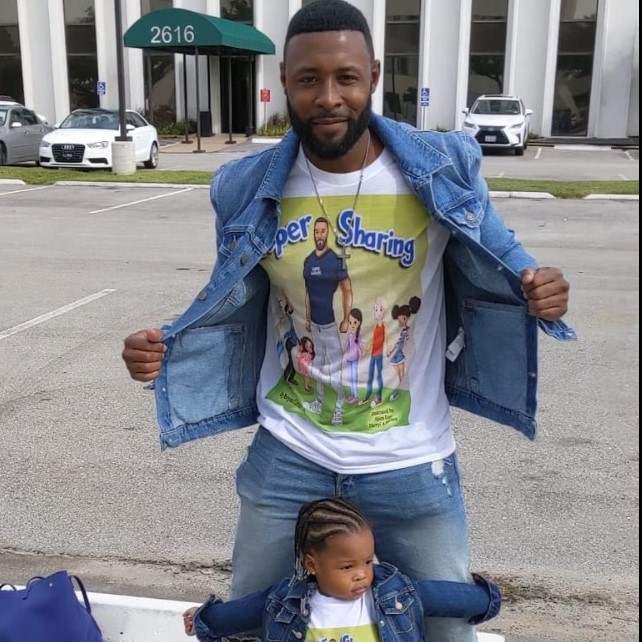 Bryan Carroll is a father, a son, a brother, and a motivator. He is also a community organizer, an educator, a youth consultant, an author, a behavioral specialist, and the future owner of an early childhood learning center. Bryan has always been dedicated to serving his community in many capacities and has continued to do so as a citizen of Houston, TX.
He just recently authored a children's book entitled "Super Sharing". He develops "coming of age" curriculums and mentoring programs like Athletic Intelligence, a program which provides life skills, athletic training, college prep, and coaching to young athletes. He also founded a non-profit, entitled Community Under Reconstruction through Education (CURE).
He is currently teaching at a middle school in Houston and is working to open an early childhood education center that will focus on building foundational literary skills. Bryan is a titan when it comes to advocating on the behalf of underserved youth.  WOW.
"Just because it's the truth or your true doesn't mean it needs to be spoken at the time." - Bryan Carroll
What we talk about:
Being a Dad
Influence of his parents and
Processing childhood trauma

How this helped him in his mentality of mentoring today.

The variables that lead to kids not following their opportunities
Generational Knowledge to help navigate the system

His process for educating the students and kids that cross his path

His Journey through football
Forgiveness and the process to being at peace
Toxic Masculinity and the culture in the locker room
Criminal Justice system and being arrested twice
The Racial Empathy Gap
His Experience trying to get to see his daughter more
Communication
References:
Credits:
Lead editor + Producer: Ruf Holmes
Music:
Main Theme: "Eaze Does It" by Shye Eaze and DJ Rufbeats, a More In Common Podcast Exclusive.
Guest theme:  "Calm Wakes" by DJ Rufbeats created as a More In Common Podcast Exclusive.