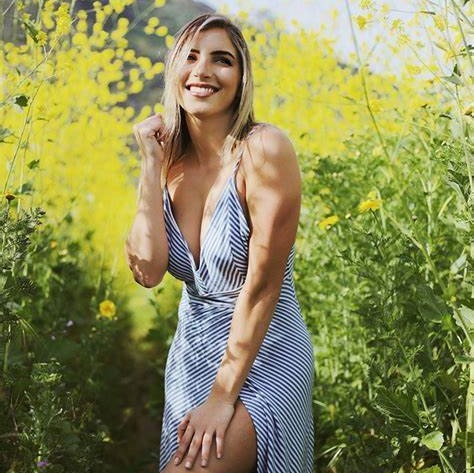 Athena loves traveling, reading, and listening to podcasts born in Florida and now living in California.
She is a serial entrepreneur. Before moving out to California, at the age of 18 she started her first company, Swim Szn. She grew Swim Szn from ground zero up to making $25k in just the 5th month alone all by running Influencer marketing campaigns. A year later Athena decided to sell Swim Szn to pursue her passion for growing other businesses.
She started off her new company, Kavis Management Group (KMG) in January 2018 and quickly began offering her business expertise to clients to facilitate growth within their industries. 
Currently, Athena has designed over 50 different websites for clients, founded My Meraki LLC; a CBD company that's in 55 retailers, and co-founded a new swimsuit company called Cammelly. She is the founder of the podcast Kavis Radio, a business podcast for both men and women to receive tangible business advice.
"Doesn't matter how old you are, young or old, it doesn't matter how much experience you have doing anything…if you want to make the shift to doing something entirely different…even if everyone is telling you not to…I'm telling you, you need to do it…for yourself."  - Athena Kavis
What we talk about:
Being an Entrepreneur
How it all started
Vision for life
Parental expectations

Positive Parental Influence

What success is for each of us
Making the decision to quit her full time job
Her move to L.A.
Perspective of political leanings outside of home states
Hiding age as a young entrepreneur
References:
Credits:
Lead editor + Producer: Ruf Holmes
Music:
Main Theme: "Eaze Does It" by Shye Eaze and DJ Rufbeats, a More In Common Podcast Exclusive.
Guest theme:  "New Street Signs" by DJ Rufbeats created as a More In Common Podcast Exclusive.